Capalaba Air Conditioning Efficiency & AC Zoning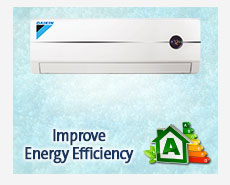 Discover the latest energy efficiency improvements, upgrades and comfort control of the latest in air conditioning technology and we'll help you take advantage of these improvements to better cool your Capalaba home.
1. PROGRAMMABLE DIGITAL THERMOSTATS
Another solution to improve your Capalaba home's energy efficiency is with a programmable digital thermostat professionally installed. With a digital programmable thermostat attached to your air conditioning, you can programme it to turn on and off at specific times and provide optimum comfort.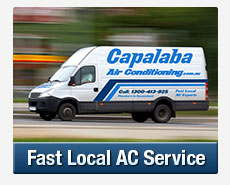 For example, programme your air conditioning to switch on prior to your morning alarm and you'll rise in comfort to the perfect temperature – or programme it to switch on before you're due home and walk straight into cool comfort when you return to your Capalaba home at the end of a hot day.
2. REMOTE WIFI CONTROL
With remote WIFI operation, you have even greater control over your Capalaba home's air conditioning. Via an app on your device, iphone or smartphone you can make immediate changes from anywhere.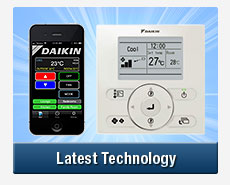 For example, the day has turned out to be cooler than expected, and you have programmed your air conditioning to switch on prior to your return home. By opening the control app, you can cancel or change your progamme to accommodate the change in weather. With improved operational control of your air conditioning, it's easier to make changes that may help reduce your energy consumption so you can energy efficiently cool your Capalaba home.
3. MULTI ZONE SYSTEMS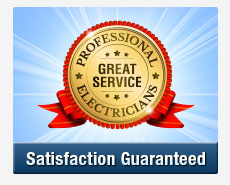 With smarter control of your air conditioning, you'll enjoy greater comfort as well as improved energy efficiency . Multi zone systems operate by breaking your house down to designated zones which can be cooled independently of each zone. Your energy efficiency is improved as you only operate zones in use or which require cooling. You can also set each zone to different temperatures to suit the needs of each zone or occupants. For more information on the benefits of a Multi Zone System, call and speak with a member of our team today.
To learn more or to arrange installation of upgrades to help you improve control, comfort and energy efficiency of your Capalaba home's cooling system, call and speak with one of our helpful comfort specialists today.